I'm writing this for my husband, Sir LAA, who gasped last week "Can you stop buying stuff from your blog list!"…so, in all of his exasperation, I thought I would share a few things that I would never end up buying for myself.
Now, the answer, isn't "pick up your socks", but what it is, is make it your own. Sure, I love specific things, but I also like things that people put their own love into. I don't want boxes under the tree that are everything that I picked exactly. One or two well thought out ones are always the ones I remember.
Now, I'm looking at you hubster, I promise to not buy any of this. But promise me that you won't overdo it! I love everything you've gotten me thus far, even a note in my lunch made my day more than a new sweater will. But, since you asked, and I always try and deliver. This special edition Jonesin' For, goes right out to you. Kisses.
The first question he'll ask himself here is "What does that sweater go with?"…the answer isn't "everything". It does go with full skirts from Lindybop as well as a few pants that I have bought from ModCloth. It's a little Kramer from Seinfeld or better yet, Charlize Theron in The Cider House Rules. and it's vintage feeling, makes me happy it's winter!
I saw this dress this morning when I started to consider what I should include on this list. It's quite smashing and expensive, so I don't know if I'd want it for Christmas. This may be good to surprise me with for a date? or romanticalness? I don't know. With us up in a cabin, evening wear feels funny. But if this is my generic wish list of things I like and will never buy, this is on it.
Dear Husband, I love my new last name. Lots. I can't tell you exactly what I want or how I want, but I adore anything with my new initials (I've never had those before!!) and my Mrs.!http://www.pinterest.com/search/pins/?q=new%20last%20name
This ring is pretty romantic. The Giving Tree by Shel Silverstein is one of my favorite children's books. and well, I'm newly married and kitschy with love. and well. There.
I never buy myself nice jewelry. And I would never take the time to actually put photos in this locket and make something special. But my mom had a locket when I was growing up, and this kind of makes me feel like I love that all over again. Black, coral, green, brass are all good choices for me, but I love any of them!
I know it's probably the worst thing to ever ask for from a partner, but I wouldn't mind this hybrid elliptical machine. I'm a worker-outer, and after a long time of being out of the gym, I'm ready to get back. and I need to admit, we don't have the space for this right now, but for the future, just to note.
I'm always jotting stuff down. Always always. I wouldn't mind a few more blank notebooks. One day I'll get to that epic novel that has been swimming around in my head. I have tons of them in the office, at home, everywhere. Always wanting to make sure I jot the right stuff down in the right notebook. This one, perhaps we can finally plan that trip in 2016 we've been talking about? Merci beaucoup?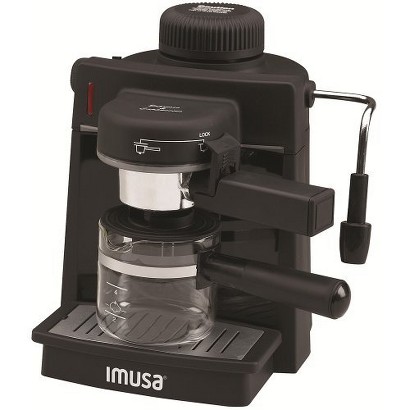 I miss the cortados we had in Spain. I miss espresso in general. I know that I won't use this as much as most of my caffeinated afficionados, but let's go for coffee sometime…or make it at home, Spanish style. This espresso machine could do that.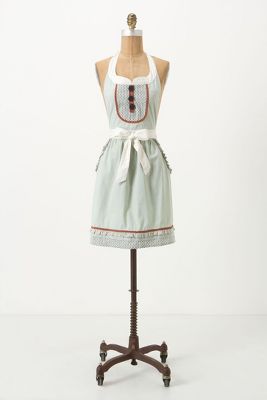 This cute little apron from Anthropologie might be a nice thing to spice up the kitchen. I know he has a hard time sometimes enjoying it, perhaps if I looked cuter? So honey, here's some inspiration for cooking, just for you.
Man, jeez. What else am I into? I feel like shopping for myself feels selfish. I love dresses, for all of the dates that we talk about going on. I adore the puppies and Alice, anything that they may benefit from is gift enough! I finally fell into liking the set of bags I use for work, gym, home, games, etc…that's usually something I'm asking for.
Hmm. Pause.
I'll keep going. What crazy woman am I to not make a fantasy wish list for my husband?
Work clothes! Yes, all the time work clothes. Dresses I can throw over my head and zoom out the door on. A cute little number like this reminds me of your favorite purple keyhole cut out dress, but perhaps a little more fall like.
This winter, we really need a blanket for the couch and the bed and everywhere because I'm constantly cold. These type are my favorite. I want to cocoon up in one and binge watch a series if you don't mind…
And inevitably we'll be entertaining again soon, here's a great way to organize all of our extra flatware we have, and makes it simple to pull out when more guests come on by. The dinner we held a few weeks back was amazing, but I wish we didn't use paper plates and flatware all the time.
okokok, I digressed, but here, that seems like a good list for now….until you ask again….and then I'm sure I'll just have conjured up more.